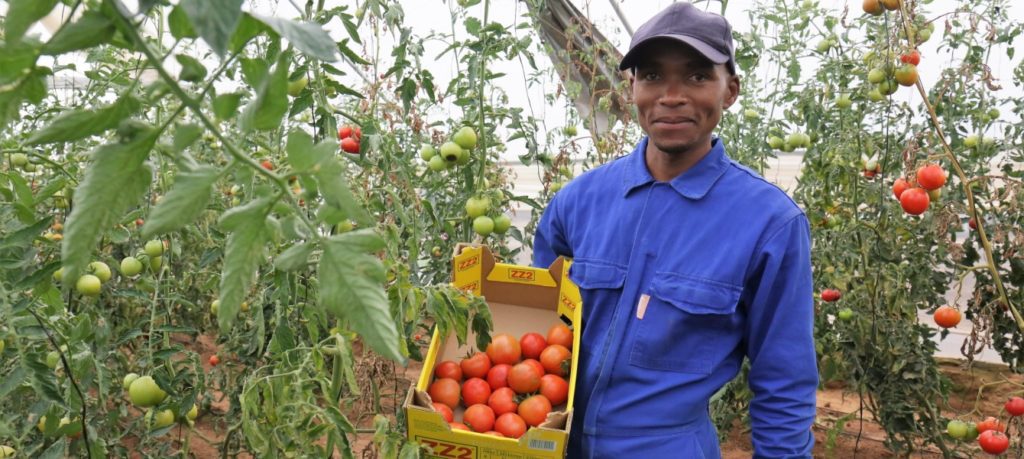 Unit­ed Nations (UN)
Editor's Note: The impact of COVID in Africa has been debat­ed a lot. As an infor­ma­tion plat­form, Africa News Mat­ters went all in to try to present an accu­rate pic­ture of the impact of COVID in Africa. The impact of the pan­dem­ic on cit­i­zens on the con­ti­nent varies from coun­try to coun­try. But COVID's impact on inter­na­tion­al busi­ness and trade, and the chal­lenges it pos­es to African economies is some­thing that we have not dis­cussed much. Oscar Katusya seeks to explain what happened.
Pri­or to COVID-19, the African con­ti­nent was on the right path in terms of devel­op­ment and eco­nom­ic growth. The COVID-19 pan­dem­ic left small and medi­um enter­pris­es strug­gling. Africa's GDP shrunk by 2.1 per­cent in 2020 due to COVID-19-relat­ed chal­lenges. A UNECA sur­vey found that Small and Medi­um Enterprises(SMEs) indi­cat­ed that lack of oper­a­tional cash flow is the lead­ing chal­lenge fol­low­ing COVID-19.
The con­ti­nen­t's three lead­ing African trade part­ners, Chi­na, the Unit­ed States, and the Unit­ed King­dom, were impact­ed by COVID-19 in major ways. In 2019, all three, Chi­na, the US, and the UK account­ed for 49 per­cent of mer­chan­dise trade to African coun­tries. For instance, in the first three months of 2020 China's exports dropped 11.4 per­cent from 2019.
COVID-19 dis­rupt­ed glob­al trade, affect­ing most of Africa's trade part­ners that export mer­chan­dise to SMEs, hence leav­ing African coun­tries in need of bet­ter devel­op­ment strides.
These reports, whose links we have placed here, shed more light on the impact of COVID on African trade. Hope­ful­ly, a boost in Intra-African trade will pow­er post-COVID-19 recov­ery and fos­ter food secu­ri­ty on the con­ti­nent. Intra-African trade will pow­er post-COVID-19 recov­ery and fos­ter food security.
Ukraine Conflict Complicates COVID Recovery Plans
While recov­er­ing from COVID-19 African coun­tries expe­ri­enced anoth­er chal­lenge — the Russ­ian-Ukraine con­flict. The con­ti­nent relies heav­i­ly on Rus­sia and Ukraine for crude oil and agri­cul­tur­al pro­duce, for instance, the two coun­tries pro­vide 40 per­cent of Africa's wheat sup­ply. The ongo­ing war has result­ed in price hikes. The con­flict has slowed down the progress of the African recov­ery plan.
How to Overcome
The African Union's Agen­da 2063 may help over­come some of these chal­lenges. One of the biggest and most ambi­tious plans by African coun­tries is the Agen­da 2063. The agen­da is a mas­ter plan for the trans­for­ma­tion of Africa into a future glob­al pow­er­house. The con­ti­nent needs to become reliant on mea­sures like intra-coun­try trade and a con­ti­nent-wide free trade area.